Emergency charter
Emergency charter – private jets for medical transport and other emergencies
Private jets do not only undertake business or private charter flights. The charter aircraft are also regularly used for
Ambulance flights,
medical evacuations (MedEvac),
the delivery of medical and other relief supplies or
evacuations from crisis areas and
organ transports
on the road. The private jets are specially licensed for patient transports or medical emergency charters, fly with doctors and medically trained crews as well as appropriate medical equipment on board. This ensures optimal conditions for patient flights on board. As a rule, scheduled flights cannot provide this. The Bundeswehr's special hospital aircraft are only used for major disasters and do not fly for or with individual persons. However, charter flights as emergency charters show three other important advantages:
Worldwide emergency flights possible – even to remote areas or the smallest airports
fast response times and
high flexibility in flight planning
For example, you can reach the FSH flight service around the clock, 365 days a year.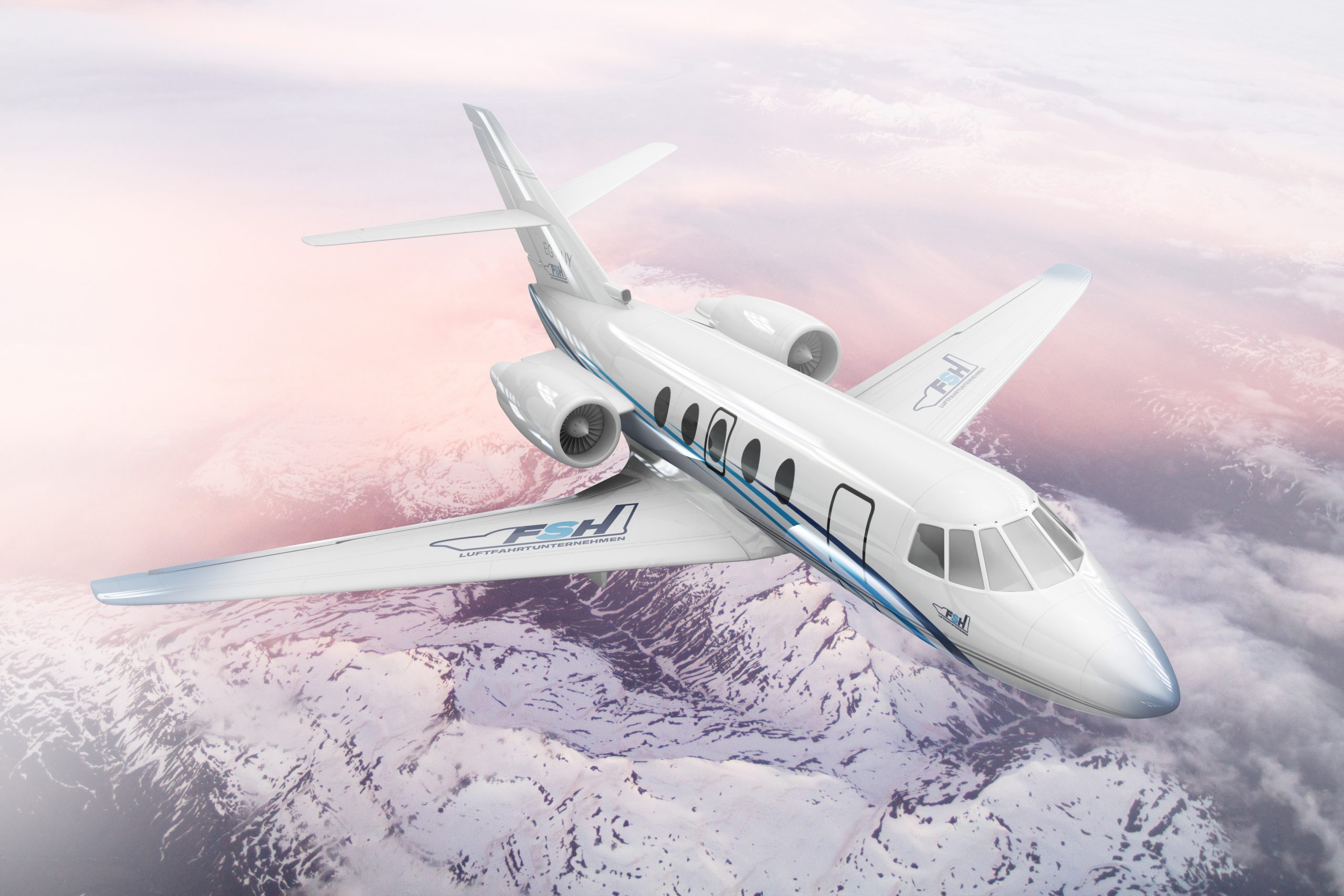 Private jets for emergency charters
With this constant availability, you can quickly find individual solutions for emergency charters of all kinds at FSH Flugservice. Relatives, employees and other persons can then be transported immediately to the appropriate hospitals or even home. All charter flights can be adapted to the medical needs of the patients in the shortest possible time. For optimal preparation of such ambulance flights, we also need information that is as accurate as possible, in addition to the usual flight data
the acute medical condition of the patients,
their medical history and
contact details of doctors or clinics to take over further treatment.
Ambulance or hospital flights are possible for the vast majority of illnesses or after accidents – even Covid 19 patients can be transferred by charter flights with the appropriate equipment of the private jet. The ambulance or hospital flights of FSH Flugservice also allow the simultaneous transport of two patients with full medical care.
When medical emergencies occur in insecure or underdeveloped regions, ambulance flights are often given the designation MedEvac for Medical Evacuation. With the exception of infectious diseases, it is usually possible for relatives, staff, carers and others to accompany the patients. In addition, private jets also always offer a very individual and extremely discreet option to fly to clinics and operations that should remain a private matter without much fuss.
Further rapid assistance with emergency charter
Crisis situations occur time and again in the world following natural disasters or political events and disease outbreaks. Holidaymakers, expatriate staff and volunteers of humanitarian organisations then often find themselves in great danger overnight. Charter flights can get you out of this danger zone quickly and worldwide with minimal preparation time. In addition to ambulance flights, FSH Flugservice also regularly organises such evacuations or repatriations with an emergency charter. However, these special charter flights do not always have to pick up people in distress. Emergency charters can just as easily deliver rapid on-site assistance to people in emergency situations – for example, special equipment, medicines and other medical supplies or specialists following a natural disaster, civil unrest or the outbreak of an epidemic.
Nach Krankenflügen und MedEvac organisiert der FSH Flugservice auch diese Evakuierungen, Rückführungen oder Hilfseinsätze als Notfall-Charter jederzeit reaktionsschnell und professionell für Sie.
After medical flights and MedEvac, FSH Flugservice also organises these evacuations, repatriations or relief missions as an emergency charter for you at any time in a responsive and professional manner.

Simply call 0342 0470580, send us an email or use our online contact here. We and our private jets are always there for you!