Empty Leg Flights – Empty Flights
Save money on private flights with Empty Leg or Empty Flights
Word has long spread among business people and companies. Charter flights in a private jet are not only very exclusive and comfortable:
As a passenger on a private aircraft, you also save a lot of time and thus money.
With charter flights you gain more flexibility and freedom through a wider choice of departure or destination airports.
In some types of aircraft, you can also travel non-stop on many long-haul routes.
With private jets, you fly when you want or need to. You are independent of flight schedules and some of the vagaries of scheduled flights.
In dedicated general aviation terminals for charter flights, you can get on or off your private flight quickly and without long queues.
Operators of private jets or aviation companies such as FSH can also organise charter flights for you at short notice according to your wishes, including further service at the place of departure or destination.
Despite all these advantages, some people still hesitate in view of the usual charter prices. Yet, especially for groups of passengers, these are roughly on a par with the costs of booking individual business or first-class scheduled flights for all fellow travellers. The scales of airfares and conditions even tilt significantly towards private flights if you use empty-leg or empty-leg flights instead of exclusive charter flights:
Empty-leg flights save you 50 per cent or more compared to normal private flights.
How to fly more price-consciously with empty-leg flights
Every day, several thousand private jets are in flight around the world, around the clock. Owners or operators of private aircraft are always interested in the highest possible utilisation of their jets. For this reason, the jets usually do not wait for their passengers who have just been taken to a desired destination, but change their positioning and fly back to their home airport or other airports where a new charter flight has been booked. Thus, the private planes are often en route without passengers. There are such empty flights in the air around the globe every hour. You can use these free capacities for your own benefit!
If the departure and destination are suitable for you, you can board most of these empty flights immediately and
fly exclusively in a private jet at a much lower charter price than if you booked a regular private flight.
Adjustments in the flight schedules of empty private jets are also often possible to create a new charter flight according to your wishes.
With such empty flights there are no limits in terms of routes or aircraft types. You will find small empty private jets such as the various Cessna Citations for short national or European charter flights as well as Bombardier Globals for empty flights on long-haul routes. Simply submit your travel request via the FSH website or, better still, contact our 24/7 available charter flight specialists at FSH customer support directly for your empty-jet request. You will be surprised at the many possibilities that exist with low-cost empty-flight options for your travel plans with free charter aircraft.
Contact us directly and we can talk to you live to get the positioning of all private jets that are currently available for an empty flight. The positioning of private jets often changes hourly, so there are constantly new opportunities to offer you optimally suited, low-cost charter flights in these private jets.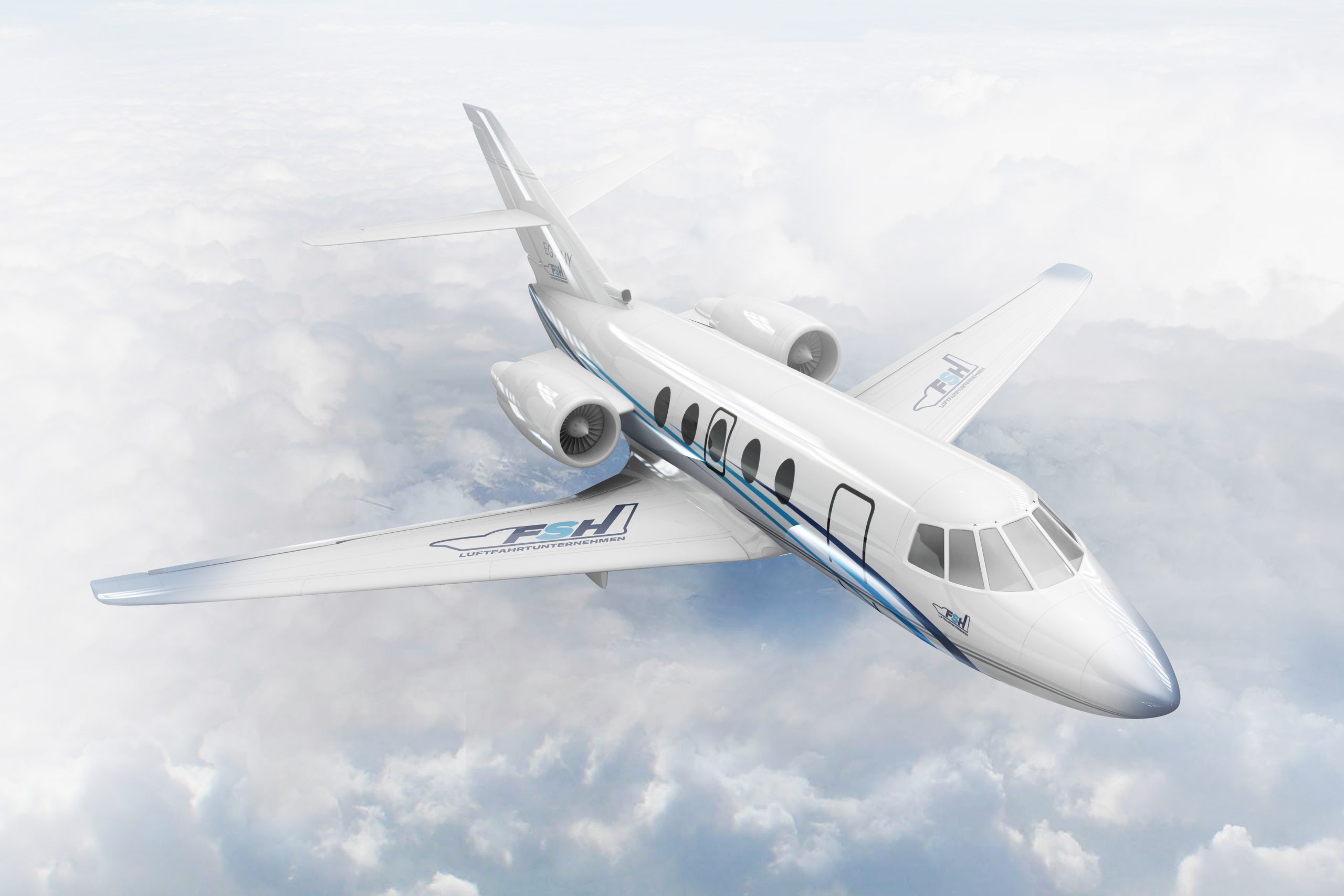 Booking empty flights – fly cheaper and more sustainably with private jets
Thanks to the many booking options for empty leg flights, empty sectors or empty flights, you can fly significantly cheaper in private jets. This way you can noticeably reduce your travel costs or those of your employees without having to forego the many advantages of charter flights. Travelling in private jets on empty flights requires much less flexibility or waiting time than is often thought. Talk to us directly – with FSH – for constantly updated empty-flight offers to suit your private jet flight requirements.
Lastly, booking empty-leg or empty-flight options contributes a lot to the sustainability of charter flights or your image when using private jets. Flights of all kinds and especially private jets are often criticised. Sections of the public and politicians question their necessity. This causes some unease among most users of private flights and a corresponding reluctance to communicate business and travel habits.
There is no reason for this. Manufacturers and operators of private jets of all aircraft types have been working for years to make private flights ever more climate and environmentally friendly. Charter flights are indispensable for a functioning global economy and sustainable businesses because they help to react as dynamically as markets and their development require now as well as in the future.
As with buses and trains in local and long-distance public transport, the need for private air transport with charter and private flights often arises when the means of transport have to make many journeys without passengers. In the case of public transport or even the many scheduled flights around the world, there has long been no solution that would mean more efficiency or sustainability for the means of transport and their empty flights or journeys.
For private jets and charter flights, we have this solution for more sustainability and more climate- as well as environmentally-friendly utilisation: Empty Leg and Empty Flights with FSH.
Simply call 0342 0470580, send us an email or use our online contact here. We and our private jets are always there for you!