Rent a Learjet
Learjet hire: Charter and private flights with the most famous business jet of all time
The year 1963 marks a milestone in the history of charter flight or private flight. It was then that the first Learjet took passengers to their desired destination. Since then, it has quickly become the epitome of luxury private jets. The Learjet Corporation and, after its takeover in 1990, the manufacturer Bombardier have developed ever new models and variants of the private aircraft and business jet over the last half century – in the process, the Learjet has been delivered over 3000 times to the so-called jet set, companies, states, airlines and aviation companies. Here you can rent one of the new models of the Learjet – for a luxurious private flight or a charter flight for business trips as an individual or group charter and also for an ambulance flight.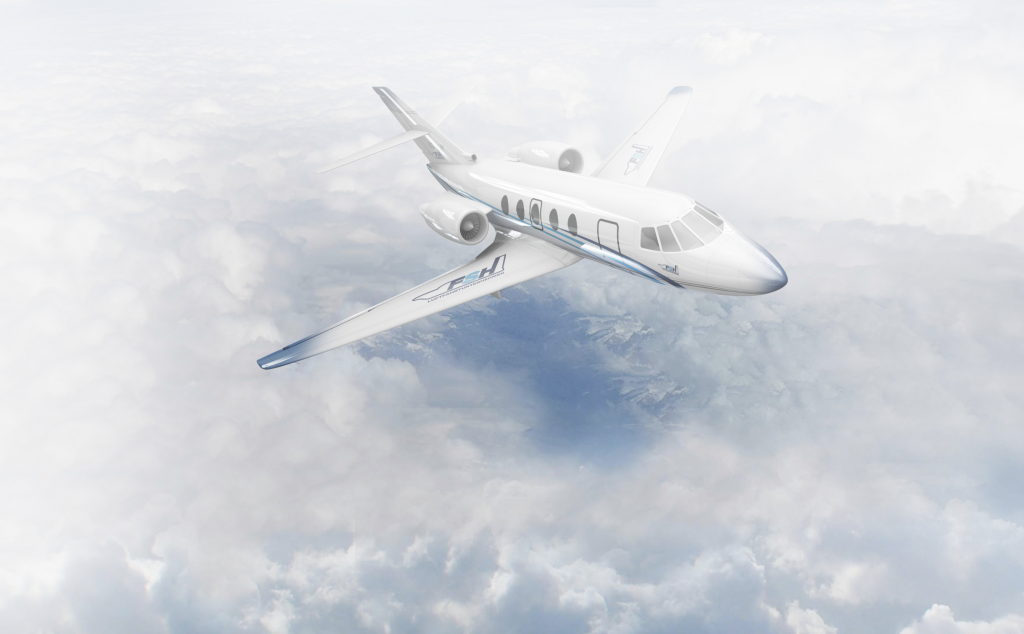 Full flexibility: rent different types of Learjet
The range of current models of this private jet is wide. Depending on the type, up to nine passengers can be seated comfortably. Depending on the type and the number of passengers, the Learjets have an
transcontinental range of around 4,500 kilometres.
You can thus reach all destinations in Europe, North Africa or the Middle East non-stop from Berlin, for example.
These private aircraft also give you much more flexibility than a scheduled flight.
If you rent a Learjet, you have access to over 2000 airports for take-offs or landings in Europe alone.
The majority of these cannot be reached by scheduled flights at all, or at best only very inconveniently – your private jet will fly you directly to almost anywhere and we will be happy to organise additional shuttle services for you by helicopter or limousine.
This often brings you much closer to your actual destination than scheduled flights if the destination is not in the immediate vicinity of the major airports. This saves you valuable time – just like the faster boarding and deboarding at dedicated terminals for charter flights in Learjets or other private jets.
Efficient and luxurious: our Learjets can do both!
All this awaits you when you rent a Learjet:
wide cabins
Headroom
Individual seats for all passengers and often a small sofa in addition
in-flight entertainment
separate washroom
perfect catering and flight attendant service
charter flights with renowned airlines and two experienced
two experienced professional pilots
and much more
You will hardly find comparable comfort on scheduled flights – not to mention the privacy on board these business jets. If you rent a Learjet, you or your passengers will also end up travelling much more efficiently – in terms of travel costs – than you would initially expect with a private aircraft. Request your quote for a Learjet now and compare this no-obligation offer with the prices for scheduled flights in the upper category. Charter flights with the Learjet and other private aircraft can absolutely keep up with this and also offer a lot more efficiency and comfort.
You will also regularly find empty flights for a variety of destinations that you can charter for a private flight at even more attractive conditions.
In summary: this is why charter flights in the Learjet are convincing
Von A wie Auswahl bei den Privatjets bis Z wie Zielflughafen oder Reiseziel: Ein Privatflug im Learjet oder einem anderem Privatjet bietet Ihnen in jeder Hinsicht mehr. Reisen Sie einfach effizient und komfortabel – Sie haben es sich verdient.
From A for choice in private jets to Z for destination airport or destination: a private flight in a Learjet or other private jet offers you more in every respect. Simply travel efficiently and comfortably – you deserve it.
Simply call 0342 0470580, send us an email or use our online contact here. We and our private jets are always there for you!